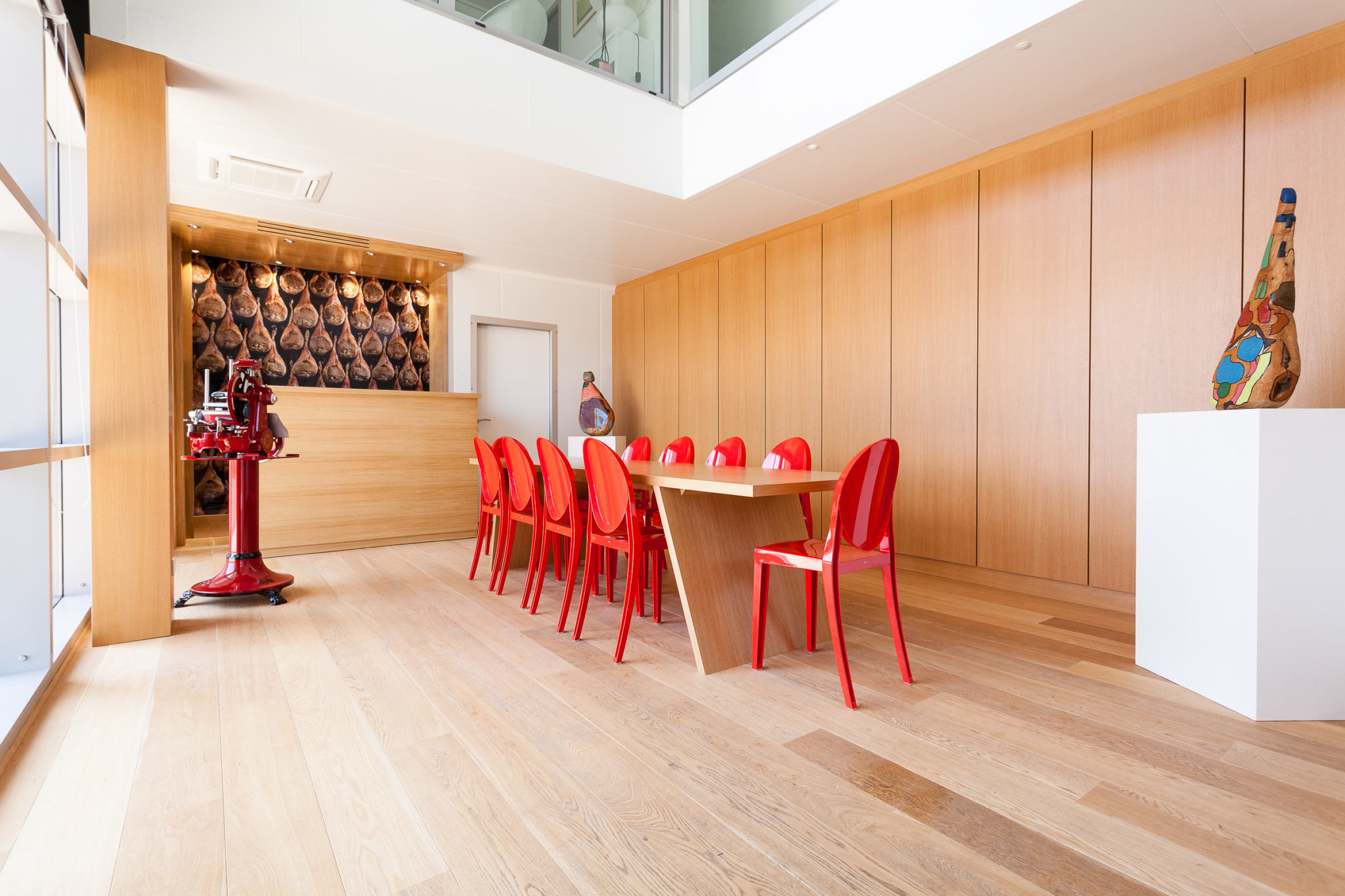 After WW2, Fernand and Edmond Philip decide to create a meat curing factory in the Cevennes mountains in order to salt and dry hams from their
family farm. This is the beginning of a success story…

In the 1960's they open a new factory, « Montagne Noire », and create the associated brand. « Montagne Noire » still exists. Their business is
growing and they are known for their expertise and their high-quality products.
At the beginning of the 70's, the two brothers take different paths. Fernand and his son, Jean, take over the farm Philip Ets in Murat / Vebres in
Lacaune(81) – a place very well-known for meat-curing. They launch a new specialty : Cévennes ham.
In the early 1980's, Jean and Nadine PHALIP move from Tarn to Ibos and the Bassin de l'Adour (65) in order to salt the real Jambon de Bayonne
produced in what will be the PGI area for this specific ham.

Finally, in 1997, Jean and Nadine PHALIP, with the help of their sons Jean Gaël and Jean Ronan, establish the Salaisons de l'Adour. In 1998, the PGI Jambon de Bayonne protect and promote this designation.
2000's : the « black » years…
The Philip family and the consortium for the « Porc Noir de Bigorre » (an endemic pig) go into partnership and the Salaisons de L'Adour become the
official expert in salting meat for the whole Noir de Bigorre sector. « We cure meat for the SICA (Noir de Bigorre ham producers) ».
Quite naturally, in 2021, they enter the process of sustainable development by adding a new product to their range : organic Jambon de Bayonne.
Simultaneously, they start investing in order to promote this process.
More recently, the company starts working internationally and deals with many countries such as Canada, Japan, South Korea, Belgium, Sweden,
Germany and many others.
In 2012, Les Salaisons de L'Adour grow bigger and build a new « ham cellar » specially set up to answer the AOC specifications for the Noir de
Bigorre.
Today the company counts 15 employees and a national distribution network. We also export to 12 different countries and have acquired 5 export
approvals. We also improved our facilities in order to be able to mature our hams longer : 18 months for Jambons de Bayonne and 36 months for the
Porc Noir de Bigorre hams.